Enjoy a Stay
that is a
Cut above the Rest
All 50 guest rooms feature beds from premium brand, Simmons. We offer a relaxing space reminiscent of an upper-middle class hotel standard.
All guest roomsfeature
free Wi-Fi.We also offer wired LAN free of charge.
Featuring beds from
premium brand,Simmons
We feature beds from Simmons in all our guest rooms. Simmons beds are known as "mattresses that change your life." The beds have a high-quality mattress with pocket coils to securely support your body during sleep, keeping your posture correct. Sleeping in a Simmons bed will release your body of any fatigue accumulated during your business or leisure activities and help you to feel refreshed after a good night's sleep.
Sound proof
and comfort of the highest level
Noise from the bustling city, vehicles and trams, as well as noise from neighboring rooms is completely shut out, thanks to a high level of sound proofing on exterior and interior walls and all other room openings. We are dedicated to providing a comfortable space where our guests can spend a pleasant time in their guest room.
Guest Room Details
Guest Room
Types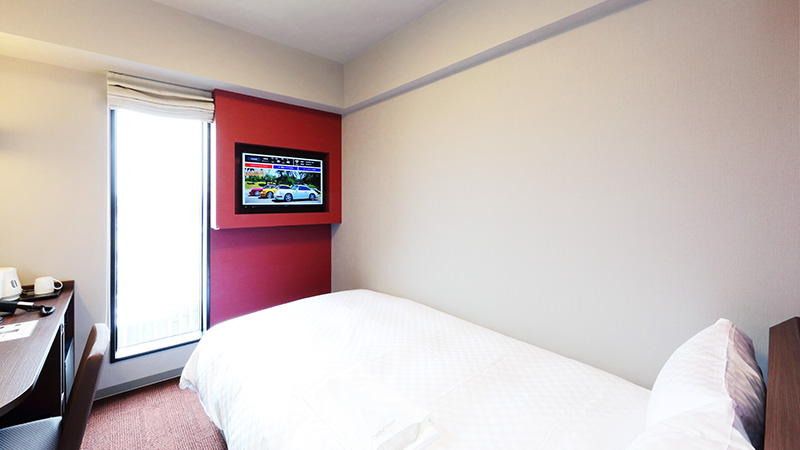 Single Rooms
These are functional rooms for your business use when traveling on your own.
weekday 6,000yen ~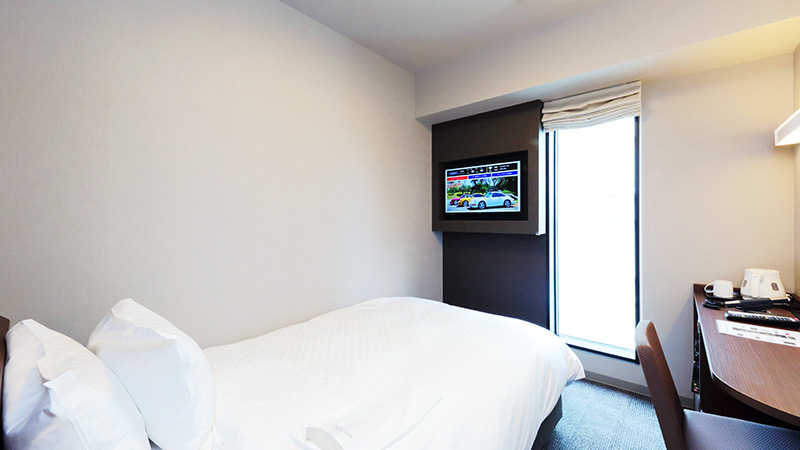 Wide Single Rooms
These are our more spacious single rooms.
weekday 6,500yen ~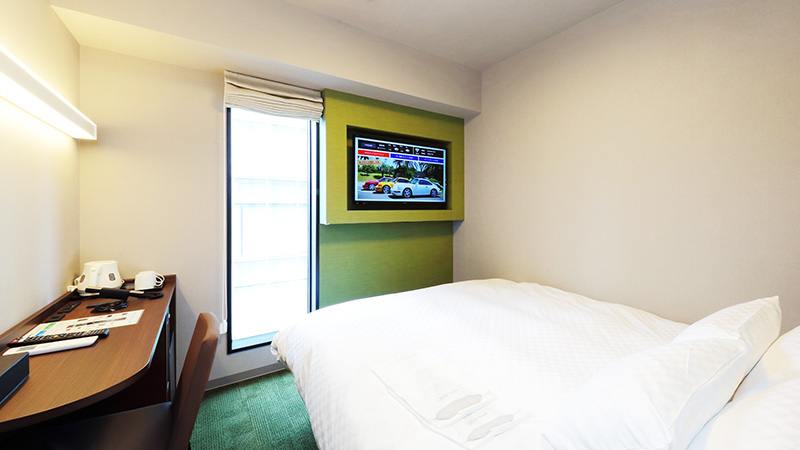 Double Rooms
These are suitable for traveling with your spouse or partner, and feature a Simmons double bed.
weekday 7,000yen ~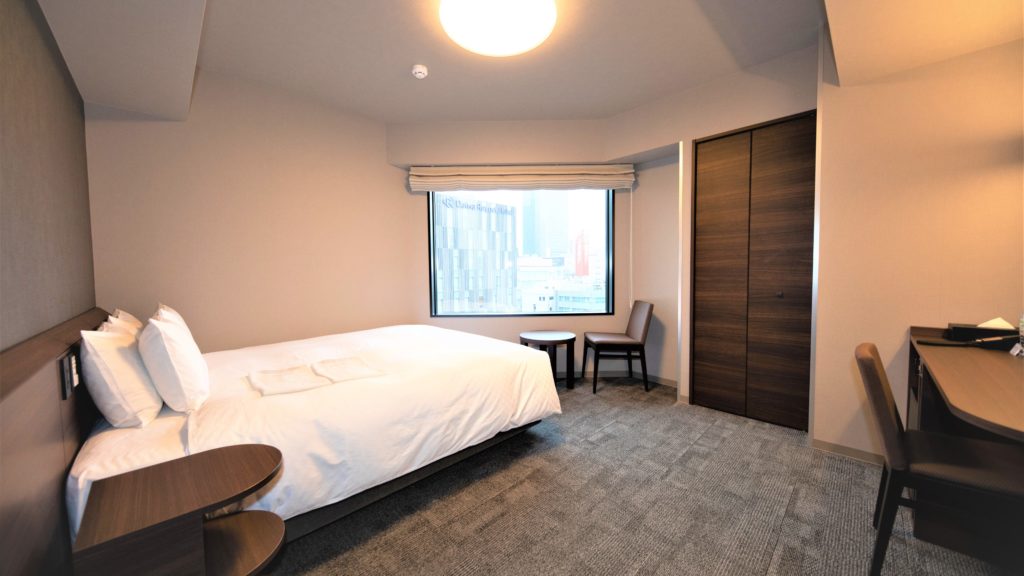 Wide Double Rooms
These are our more spacious double rooms.
weekday 7,500yen ~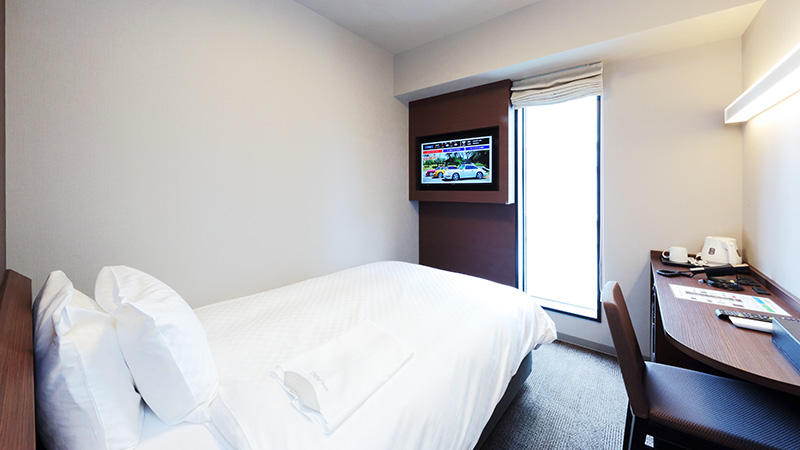 Day Use
This is a short stay plan for a stay of up to three hours. We accept guests at any time of the day or night (24 hours). You can make use of our relaxed space to take a rest or do work with your laptop and the Internet.
weekday 4,000yen ~
Types of Use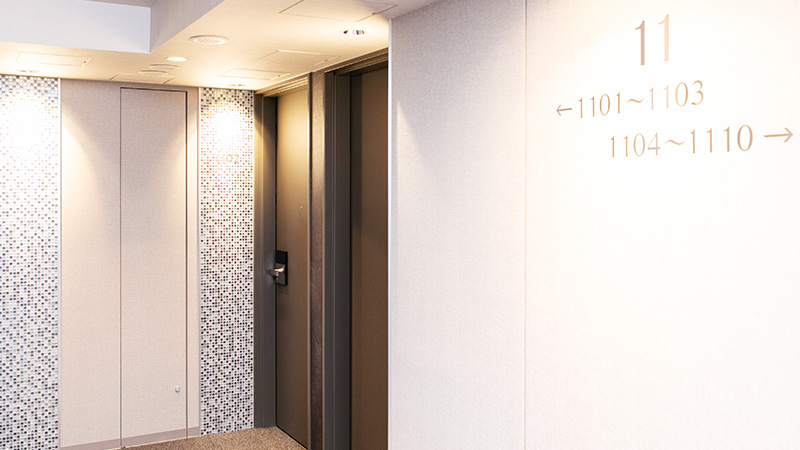 Stay
We have five types of guest rooms to suit your needs, whether for business, sightseeing or pleasure. We hope you find your stay relaxing with our premium space – a cut above the rest.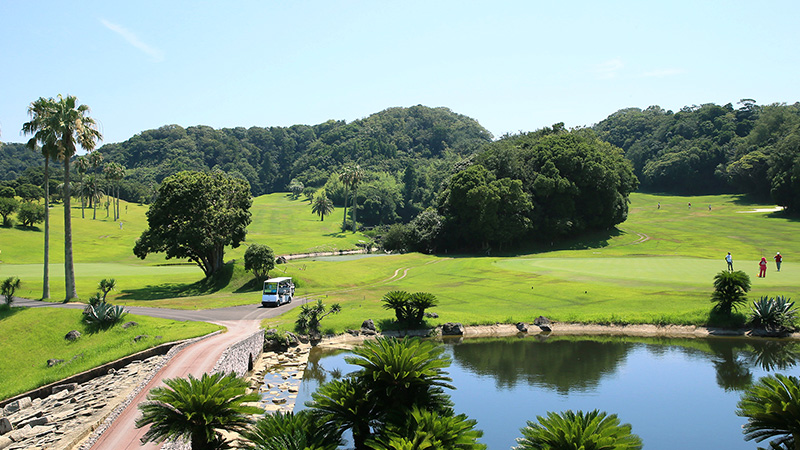 Golfing Plan
This is a special plan that combines a stay at Hotel ABC and golfing at our recommended golf course.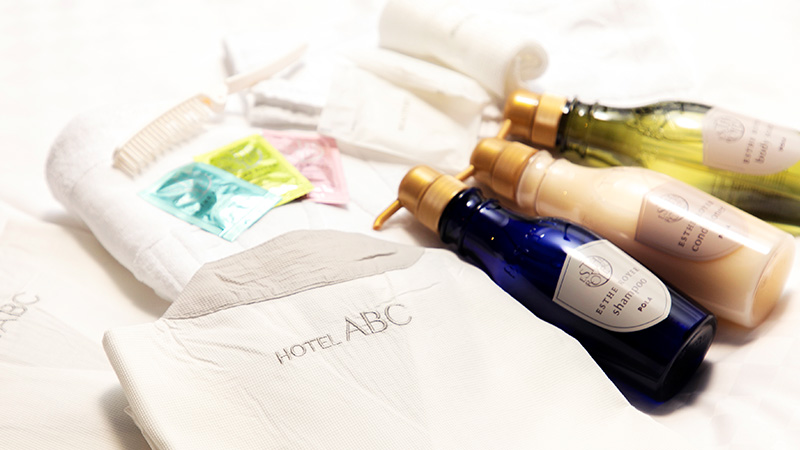 In-Room Amenities
Shampoo, conditioner, facial soap, toothbrush, razor, hand soap, hair brush, shower cap, cotton puff, cotton swabs, slippers, and bath robes.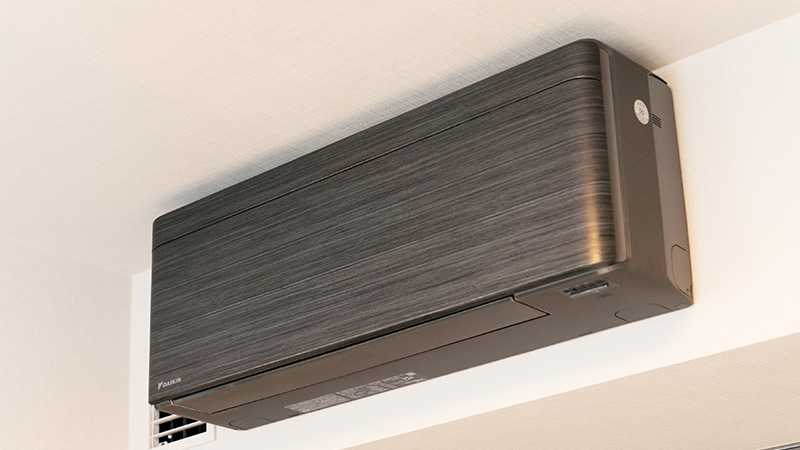 Guest Room Facilities
Simmons pocket coil mattress, deodorizer, Japanese tea, electric kettle, bidet toilet, minus ion hair dryer, refrigerator, LCD TV (standard TV and BS Japanese satellite TV), telephone, air conditioner, and free Internet in all guest rooms (wired LAN and wireless Wi-Fi)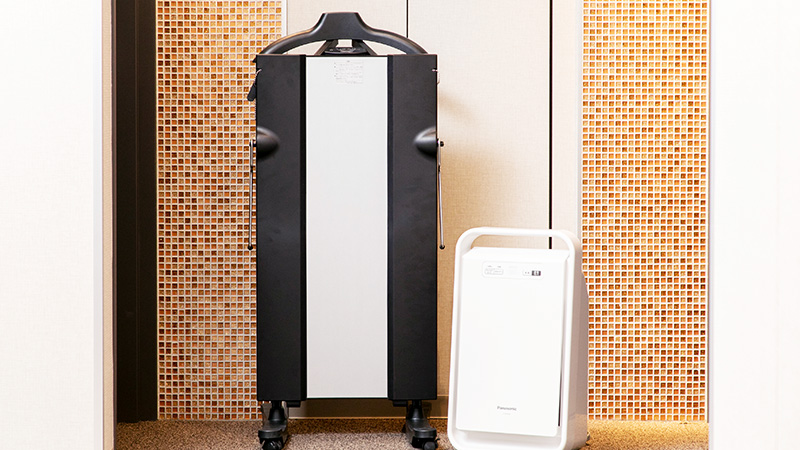 Optional Items for Your Use
Trouser press, clothes iron, cell phone charger, clinical thermometer, humidifier, others (including feminine care products)
Premium Space
in the Heart of the City for You